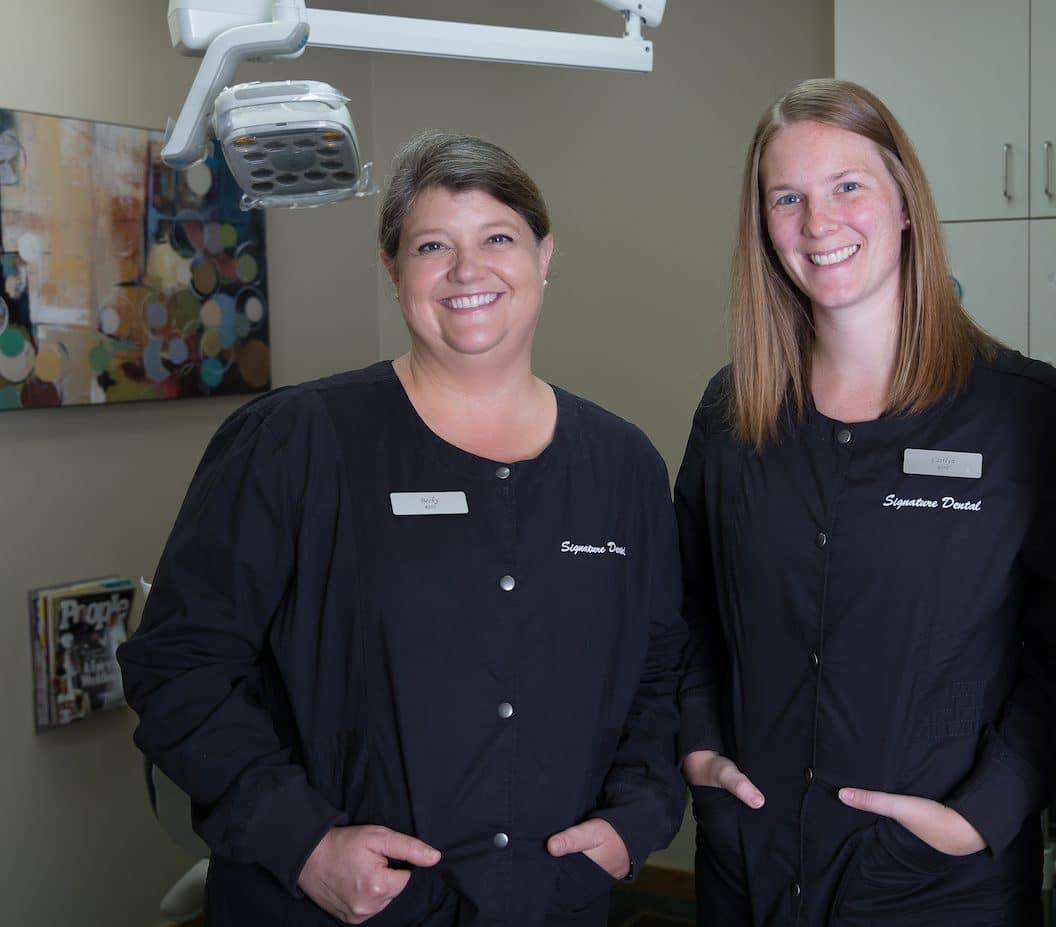 Committed to Your Smile
Your smile is like your signature — unique and all your own.™
At Signature Dental, we are committed to providing the very best care for you and your entire family. We cover anything you could possibly need from check-ups to restorative and cosmetic dentistry. We pride ourselves on keeping up with cutting-edge technology in the industry mixed with a gentle and healing touch. Our commitment to our patients is not only visible through our care, but also through our commitment to investing in new technology in the dental industry.
Our Unique Approach
Patients
Come First
If you are interested in joining our dental family or would like to learn more about our practice, please do not hesitate to give us a call today.
WE COMBINE CUTTING-EDGE TECHNOLOGY WITH A CARING TOUCH TO BRING THE BEST TO OUR PATIENTS
Contact Us
Our Location
We offer comprehensive dentistry services to families in Worthington, Ohio and the surrounding communities. Come visit us today!